Robin's Page
Not necessarily railway related...
Robin Taylor is the Chairman of the Carmyllie Pilot Company, a position which carries bags of responsibility but no power. He is 49, married with two children and lives in Aberdeen. Just back from an 8 month stint in Ras Al Khaimah building an Amine plant.
Robin's ambitions are to work with animals and to get a copper capped chimney to go with a chrome green 46464 bearing the nameplate 'Toad Hall'. No Steam Railway poll here, pal.
In between working on 46464, Robin likes to play the piano and trumpet, both very loudly and very badly, and has recently taken up Scuba diving.
It is a little known fact that Robin is in fact two midgets on stilts.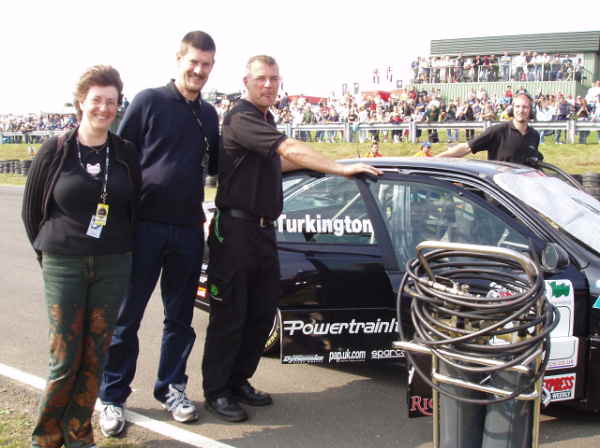 August 8th 2004. Just to prove we do do other stuff besides trains. On the grid at Knockhill for the last BTCC race of the day, where we were guests of independent team West Surrey Racing www.wsr-racing.com Colin Turkington started 15th on the grid and finished 3rd, whilst his teammate, Anthony Reid started 7th and won the race. And the lunch was excellent.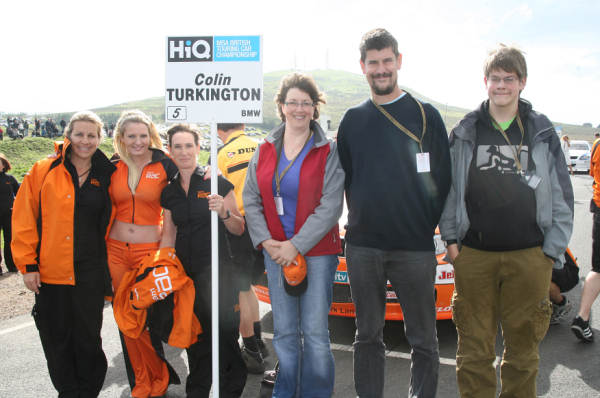 Summer 2008. Back again, thanks to my sister Lesley (holding the sign), who does the hospitality for WSR.